Commercial Services
To learn more about our commercial services Like:
• Pressure Washing
• Window Cleaning
• Exterior Building Washing
• Rust and Battery Acid Stain Removal
• Hard Water Stain Removal
• Light Fixture Cleaning
• Store Front Window Cleaning
• Awning Cleaning
• Graffiti Removal
• Roof Cleaning
• Gutter Cleaning
Call us: 301-850-1191
or Email us: office@brightviewcleaning.com
We look forward to helping you keep your building looking great.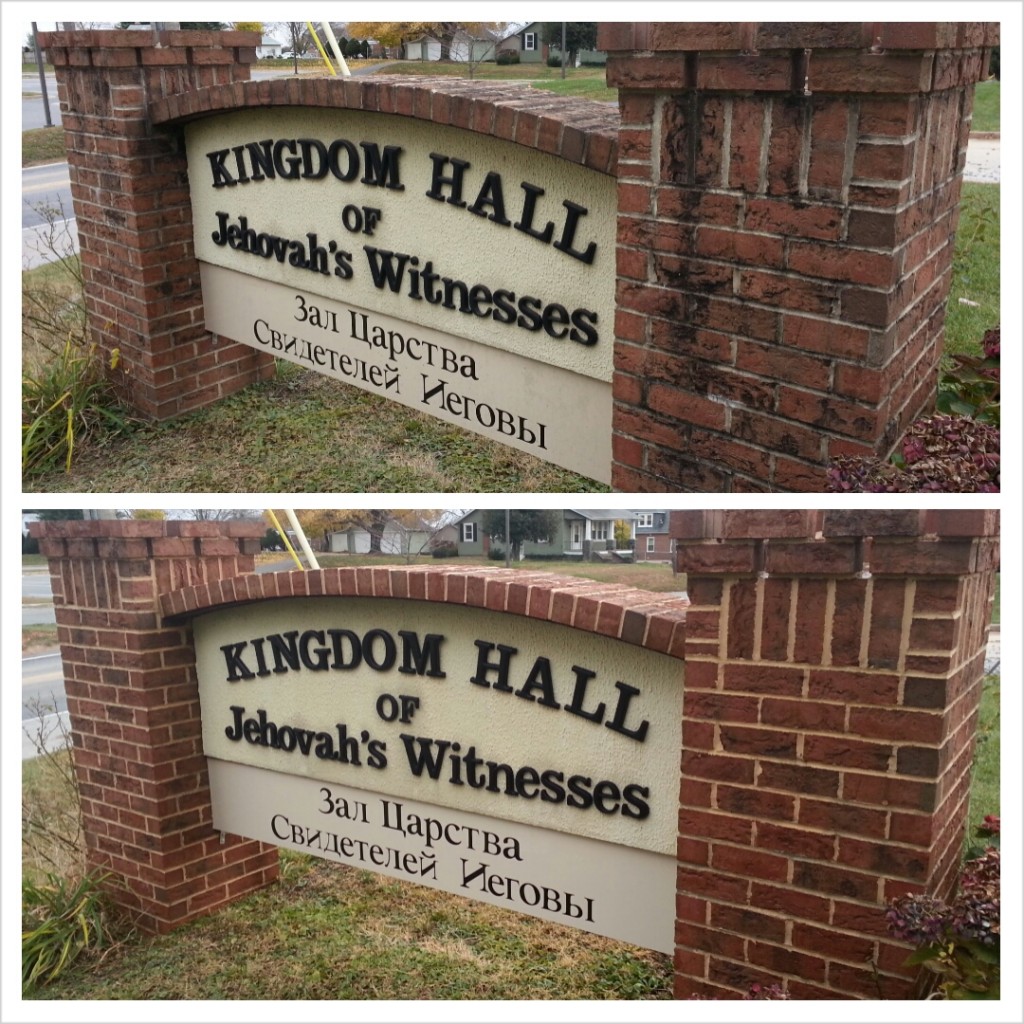 Sign restoration for the Kingdom Hall of Jehovah's Wittnesses
We are happy to consult with you on your projects at no charge. Give us a call and we will be happy to come out, walk the property and advise regarding your window cleaning, building washing, roof cleaning and gutter cleaning needs. We can even help you write the scope for your RFP if you would like.
We know you are busy and have a lot on your plate, let us help make at least one thing easy.
301-850-1191