Testimonials
Check out what your neighbors are saying:
Here's a few from some of our more shy customers:
"Thank you for your professionalism and 110% customer service. I give Brightview Cleaning a 5 Star Review." -Doreen Horan
"I want to thank you again for the great job you did at **** ****** St. I know it was not an ideal day for you and Ellise, but you really rose to the occasion. I have your information, and will pass it on to anyone who asks…you will hear from me again, for an easier house to clean. Thank you again." – Rita Berndt  
"Thank you for doing such a great job. Our house and windows look amazing. I really appreciate the care you and your crew took inside our home. True professionals. Feel free to use us as a reference anytime." – Daniel Stachowiak
"I wanted to thank you and your team for the excellent window cleaning.  The window cleaner (I am sorry I already forgot his name, was it Steve?) was professional, courteous, focused, and did an outstanding, thorough job.  I have never seen my windows and chandeliers sparkle like this!  Thank you so much." – Julie Mason
"We've had Brightview Cleaning clean our windows 2 times and power wash our house once. We love Brightview Cleaning, and highly recommend them. Everyone is so nice, and the work they do is amazing. They really do give great service. Very professional. " – Hannah Gioutlos
"Very punctual, professional.  Moved the furniture for me, explained all activities up front, worked consistently with few breaks. Excellent job done, windows and screens are spotless! Will use them again in the future." – Christine Sizemore
"I just can't get over how great my windows and driveway look. The neighbors thought we had put a new driveway in it was so clean. I smile everytime I look out the windows. Thank you for the great job" – Eileen May
"Michael and his assistant arrived promptly as agreed on a Saturday.  I was pleased that they were willing to come on a weekend as it saved me from taking time off work.  Not all window washers are willing to work weekends.
From the very start, they exhibited tremendous attention to detail, first taking out all the screens and wiping down all the window sills.  Not every other window washer has done such a great job on the window sills.  All windows were cleaned inside and out to a gleaming shine with no streaks.  They washed the screens, which makes a huge difference for anyone who has not had their screens cleaned.  They finished the job in a matter of a few hours.  Last year my window washer canceled at the last minute and my husband and I spent both days over a weekend to do the job ourselves.  I was very pleased to have the job done professionally in a matter of a few hours.
Not only were Michael and his assistant extremely pleasant and professional, but they did a fantastic job and were kind to my two curious dogs.  I look forward to having them do the job again this fall or next spring." – D.L. – Angies List Review
"Things look really great. I was very impressed and happy that I discovered your company. I look forward to seeing you in a couple of months, and to many years of service from your company. Thanks"  – Pesach Mehlman
"Mike and his crew arrived on time, very professional, courteous and pleasant. They did a very thorough job, and went above and beyond our expectations. The windows sparkle and shine. Josias, Steve and Mike are great to work with, did a great job, and we highly recommend them." – Eileen L****** – Angies List Review
"Thanks so much for EXCELLENT service. Your men were amazing and so nice. I would never think of ever having anyone else do my windows." – Susan Collins 
"Your guys did a super job! The Siding and deck look terrific!" – Karen M********
"Brightview came out to clean all of our windows and screens. Everything was cleaned perfectly. The screens were cleaned, the inside sills wiped down, windows cleaned and outside frames cleaned. There were a lot of windows to clean (aprox 50) and they had not been done in a while, but they accomplished it all in one day. The technicians who were there were very courteous and professional. They cleaned up everything before leaving and left our windows sparkling." – Laura M*******
"Brightview Cleaning came out the same day to inspect the job and give me a price quote. It was easy to schedule the work. The owner came arrived at the agreed upon time with a crew of two polite young men. They were careful with my belongings and plants as they worked. The windows and exteriorr work was well-done. I was very pleasaed. The charge was exactly what the quote had been. I know it is possible to pay less for this kind of work , but the charge was still very reasonable and they earned every penny. I felt my home and possessions were safe and respected; that alone is worth paying a little more than bargain basement prices" – Angies List review – Charlotte B*******
Okay so we've gotten lazy in keeping up with posting all of the great reviews… so here are some screenshots of our customers comments: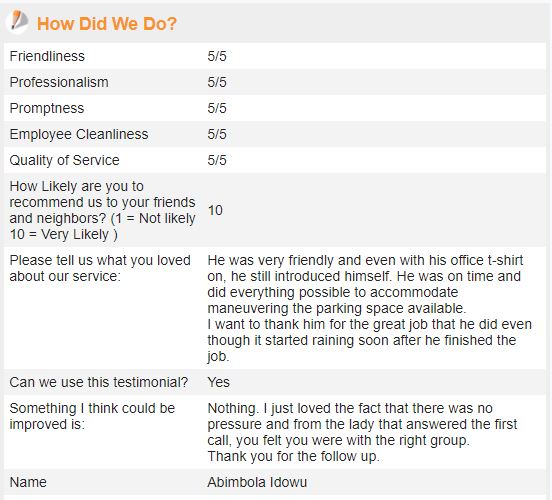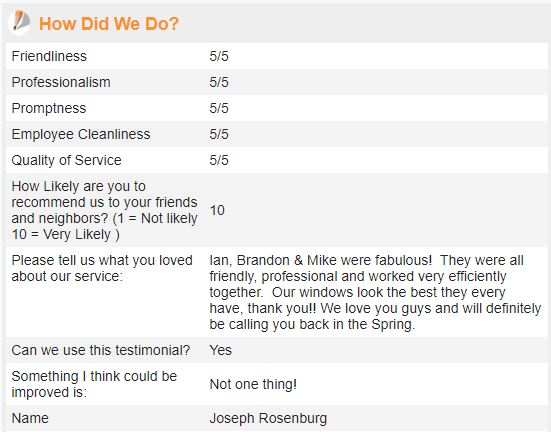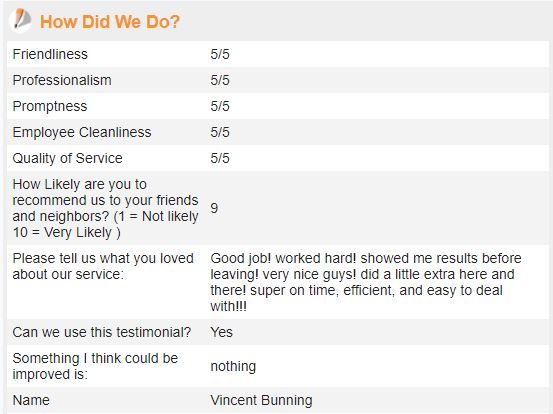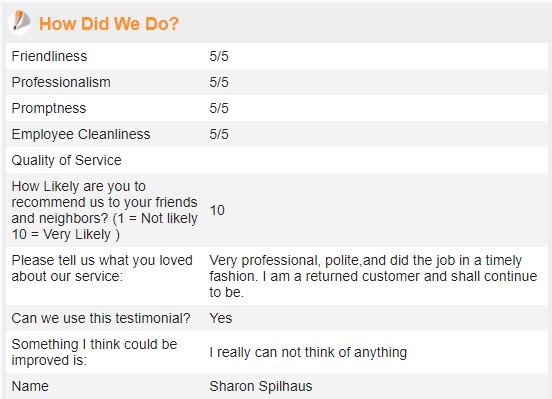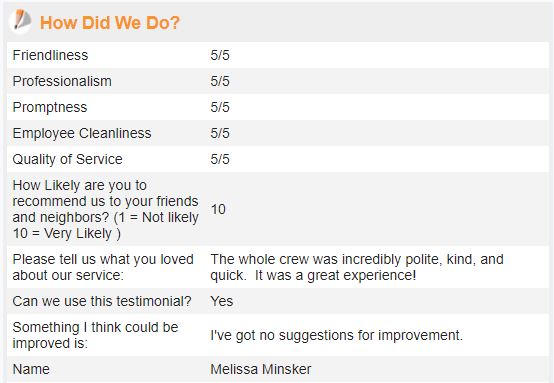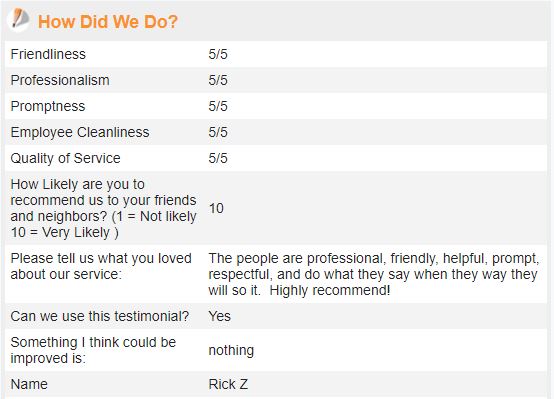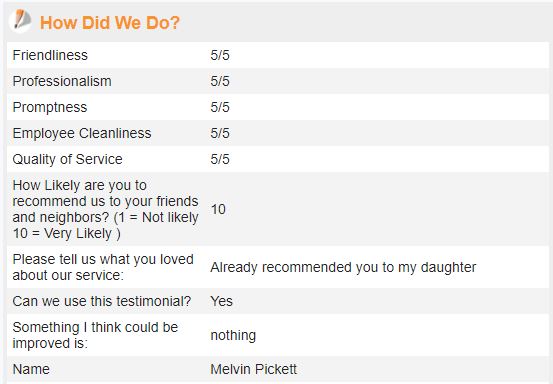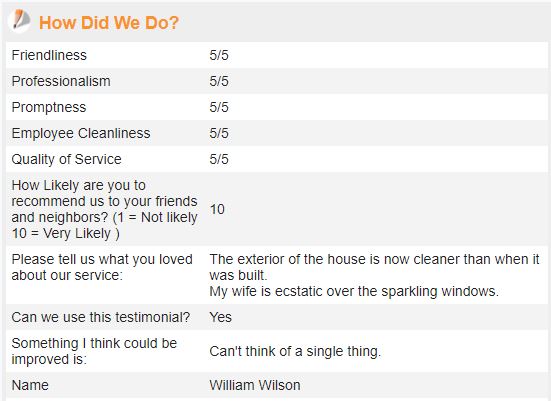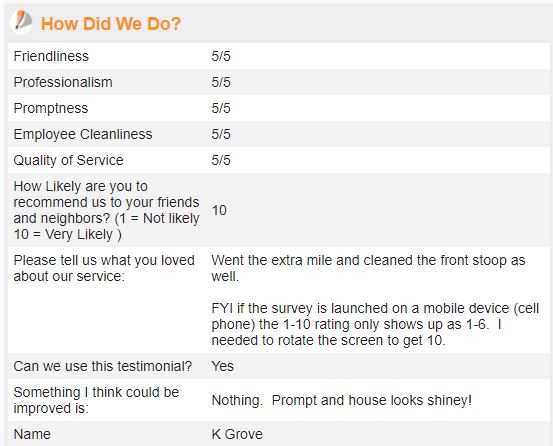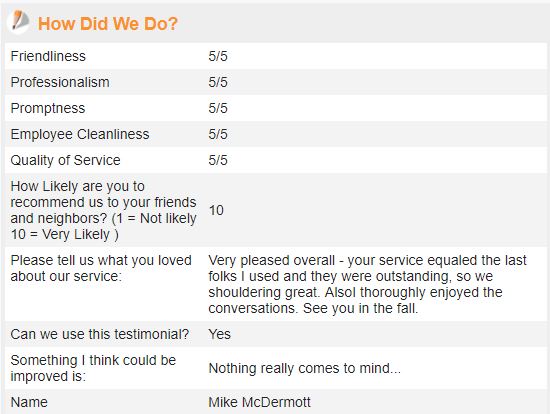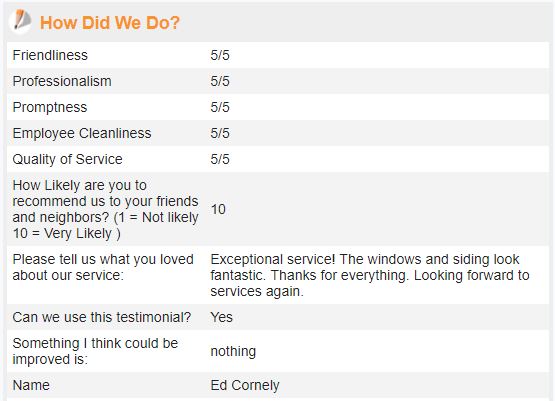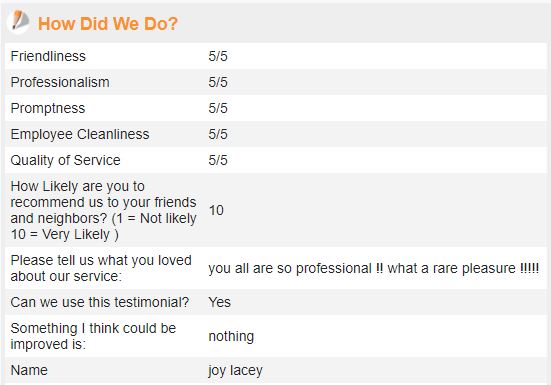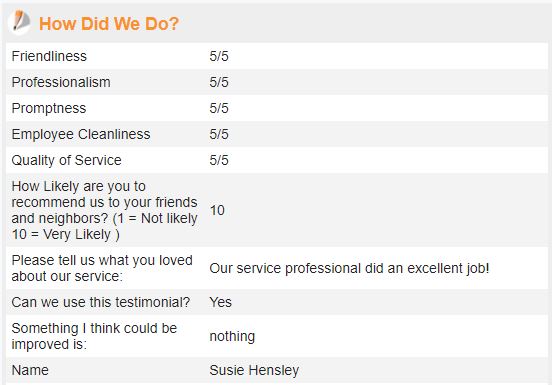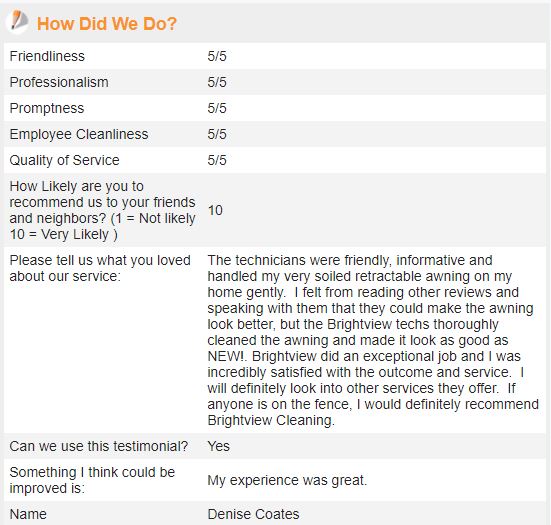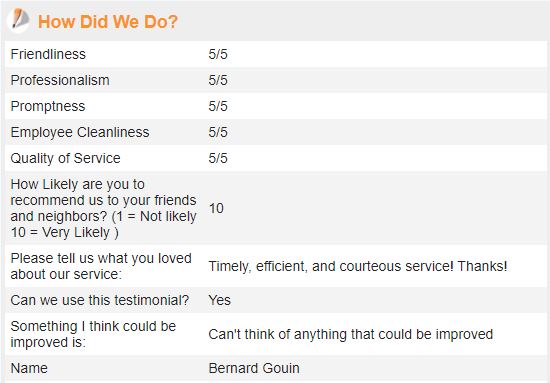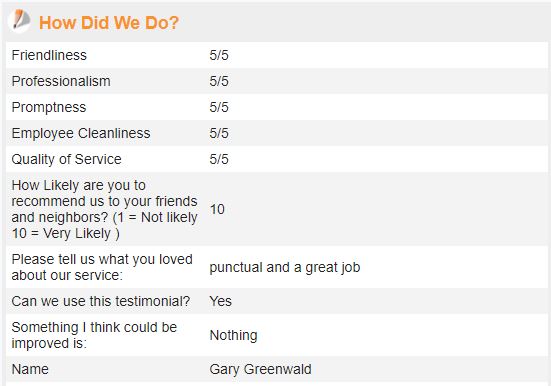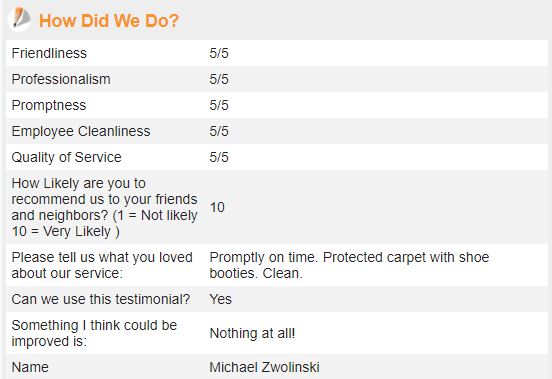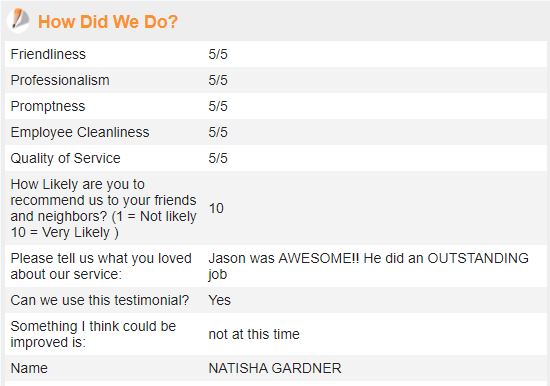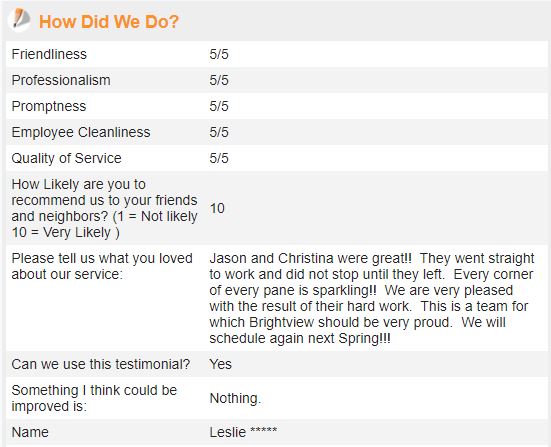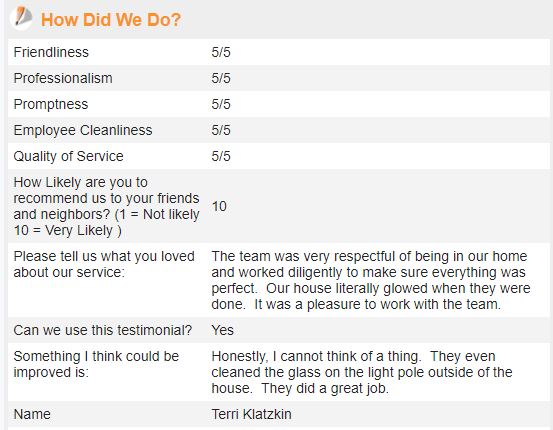 Okay so we could keep going with a lot more… but I think you got the idea, our strive for and delivery of great service is not a fluke. We work hard to deliver world class service. We also believe in C.A.N.E.I.- Constant And Never Ending Improvement. We are not perfect but we will never stop striving for perfection, and to make each and every customer thrilled. Thank you.
PS- Check out our reviews on Google, and Yelp too! Thanks.